Windows 10 Antivirus – What's Up With Windows Defender?

The Windows 10 antivirus software report on av-test.org awards Windows Defender with only a moderate protection rating for more than 6 publications in a row now. AV-test.org continuously evaluate the leading antivirus security products for protection, performance and usability and publish the reports on their website.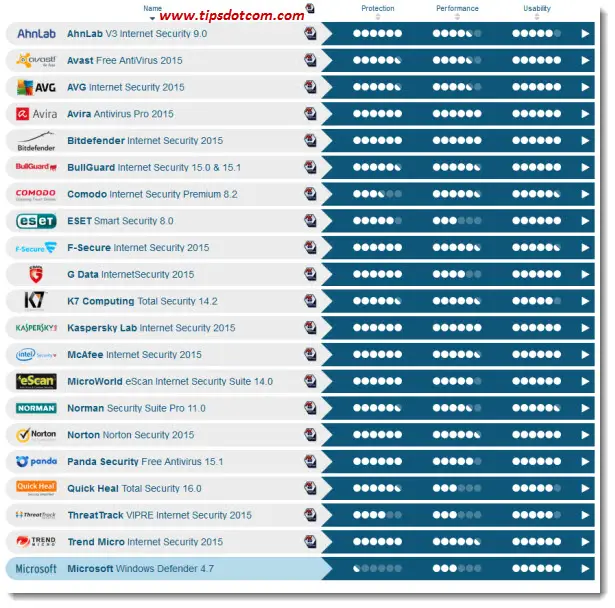 The AV-test.org antivirus report
---
Microsoft Windows Defender 4.7 doesn't inspire a whole lot of confidence with its current position in the report. (Please note that the list is in alphabetical order, which doesn't discount the fact that Windows Defender only gets a low rating in protection).
I've seen people getting as nervous as a long-tailed cat in a room full of rocking chairs about Windows Defender's moderate antivirus protection.

Does this mean that you're going to get in trouble if you don't install some other Windows 10 antivirus program?

Not necessarily. But there are a few things you should know about.

Windows Defender Pro's (?)
One of the main advantages of Windows Defender has always been its very moderate impact on system performance. That means that it won't significantly slow down your computer while performing its protective tasks against virus attacks or intrusions. This has always been the trade-off in somewhat lower protection level when compared to some of the other Windows 10 antivirus programs. Some of the people I work with are willing to sacrifice a little protection for a speedier computer. (Although I should mention that they do have a solid backup plan in place for in the event that something should go wrong).

If you take another look at the performance column in the report above though, you'll notice that Windows Defender now only scores 3 bullets out of 6, which isn't exactly impressive either. Several of the other Windows 10 antivirus programs score 6 out of 6 in the performance department.

I guess that sort of eliminates the performance advantage for Windows Defender.

The price then. It's free. Indeed, Microsoft provides Windows Defender for Windows 10 antivirus protection free of charge. That's undeniably a plus.

Another advantage – one that still stands today – of Windows Defender is its usability. The report above shows 6 out of 6 for Windows Defender's usability. Indeed, the interface is super simple and most of the time you won't even notice that it's there. Windows Defender does an excellent job working quietly in the background, keeping itself up-to-date and being on-guard for viruses, without bothering you at all. Only when it detects something suspicious will you see a sign of its presence in the form of a warning message.

Other Windows 10 Antivirus Programs
You'll find a few others with a score of 6 out of 6 for usability in the report as well. If you work your way alphabetically through the list, Avira antivirus pro is the first one with a score of 6 out of 6 in all three departments protection, performance and usability. Personally, I have had very good experiences working with Avira and I will happily recommend it if you are looking for a Windows Defender alternative. Please feel free to check out my other article about free Windows 10 antivirus software, which also talks about Avira.

Bitdefender and Kaspersky are your other options from the list if you're looking for Windows 10 antivirus software with maximum scores. It may or may not have occurred to you, but here we are dealing with commercial antivirus products. That raises another important point.

Pricing
Windows Defender has the huge advantage of being completely free, but how much money will you have to fork out if you prefer to work with one of the competitors?

Avast Free Antivirus 2015 looks good if you're on the hunt for a free antivirus program. What many people don't know though, is that most other antivirus programs offer a free version as well. For instance my personal favorite Avira is one of several antivirus companies that have a free version available for download as well on their site.

Will the free version offer you the same level of protection as the paid (often called Pro or Premium) version?

Obviously there *is* a (slight) difference in service between the free and paid versions of commercial antivirus programs. My general recommendation? Go with the free version and use the money that you save for something that gives you more satisfaction (I'm sure you can come up with something).

Free Antivirus For Home And Non-Commercial Use
Buying a paid antivirus program will give you an edge over the free version in the following areas:


Access to product support
Slightly quicker access to antivirus updates


In my opinion, these advantages are not so significant. Here's why: Support is mainly there to help you with relatively simple tasks such as assistance with installation of the software or quarantining unaggressive viruses.  If your computer really gets thoroughly messed up by a nasty virus so that it won't start anymore, tech support isn't going to be able to help you either. If your computer won't start anymore, support won't be able to remotely connect to offer assistance.

Quicker access to antivirus updates then? Even the free products will get essential updates on schedule and only in the rare event of a sudden outbreak of a highly aggressive virus could this make a minor difference.

One of the reasons that antivirus companies offer free versions for non-commercial use at home is marketing. By making their Windows 10 antivirus software available for free for the private individual user, they are able to reach a wide audience and get great exposure for their product. For use in commercial environments and corporate networks you always need the paid version.

The idea behind this is that individuals who are satisfied with their antivirus program at home are more likely to mention or introduce the product at work, potentially generating sales of paid versions. This is of course based on the assumption that they are happy with their free product at home.

Yes, you can see I'm slowly getting close to the REAL point of this piece ;-)
Even the free Windows 10 antivirus programs will get a very decent update schedule.

The Truth About Antivirus Software
People often ask me whether they need to uninstall Windows Defender if they install another Windows 10 antivirus product. Indeed, it's a long-standing golden rule that you must never use more than one antivirus software on your computer.

Some people think that more protection is better, but in reality having several different antivirus programs on your computer will cause all kinds of trouble on your system.

So should you remove Windows Defender if you decide to go with one of the other Windows 10 antivirus programs? The answer is yes, but allow me to guide you through the steps of installing the free antivirus program that I always use, Avira.

Before I download Avira, let's take a look at the current Windows Defender status by clicking the Windows start button and typing "defender" (without the quotes). As shown in the image below, typing defender brings up Windows Defender (Desktop app) on top of the menu.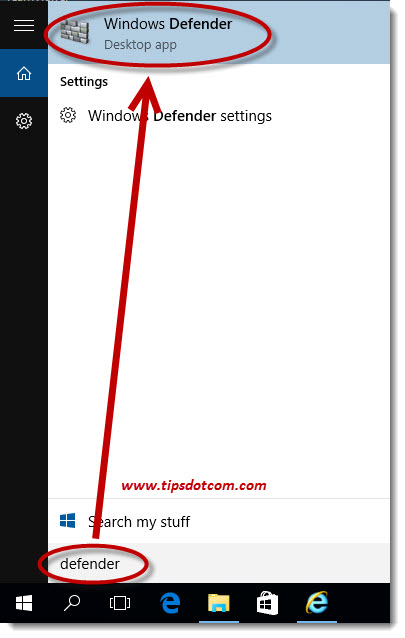 ---
Launch Defender by clicking the menu shortcut on top of the list. This will open the Windows Defender screen, which should normally show a green color indicating that your computer is protected.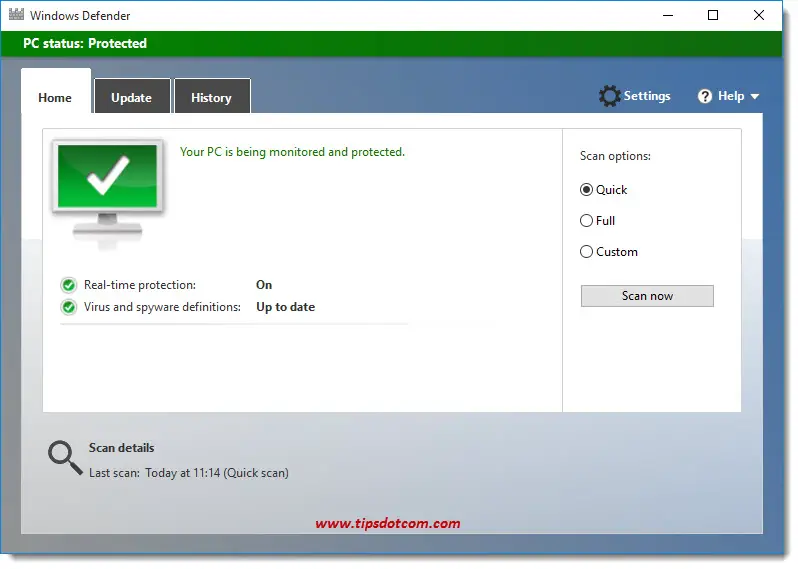 ---
Let's now see what happens if we head over to the Avira download site to download their free Windows 10 antivirus program.

You'll be greeted with a "Download Free" button. Click the button to start your download.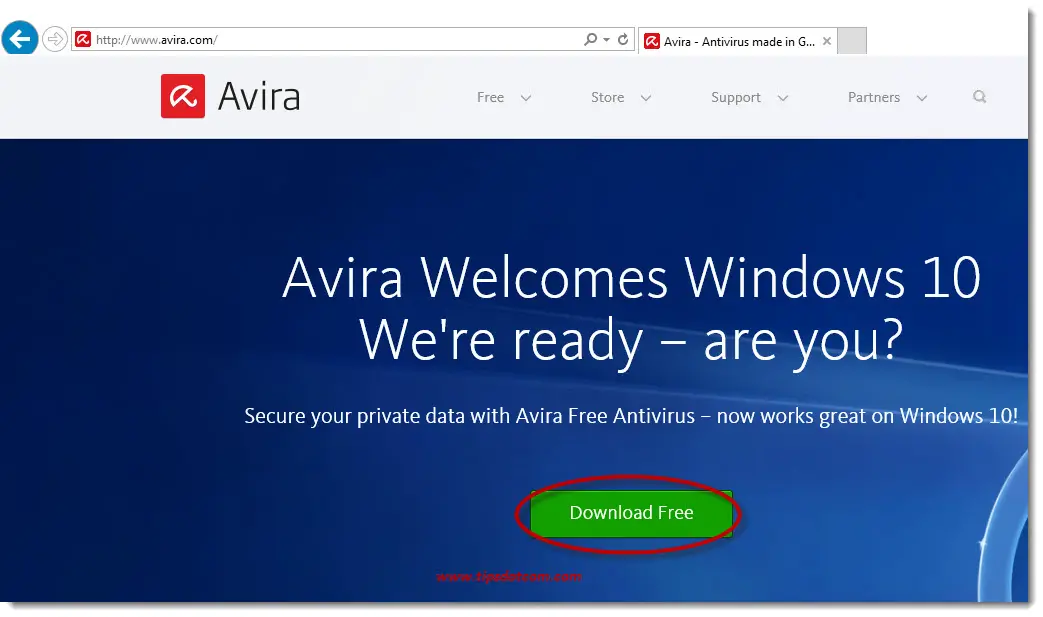 ---
If you see a message asking you whether you want to run or save the program, click save.


---
As soon as the download is completed, you'll see a message to inform you.
Click the "Open folder" button to launch Windows Explorer at the location of your new download.


---
Now, you'll have Explorer open with the Avira setup file highlighted. Right-click the file and select "Run as administrator".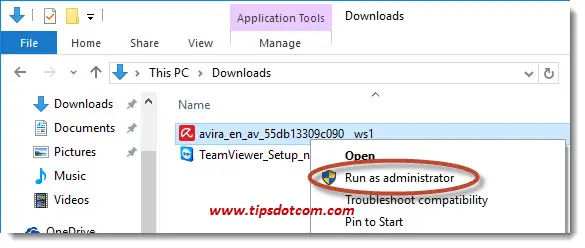 ---
You may get a user account control window asking you if you want to allow to make the Avira Windows 10 antivirus program to make changes on your computer. Click yes to continue.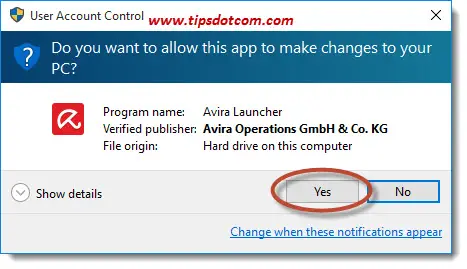 ---
The Avira setup wizard welcomes you. Click accept and install.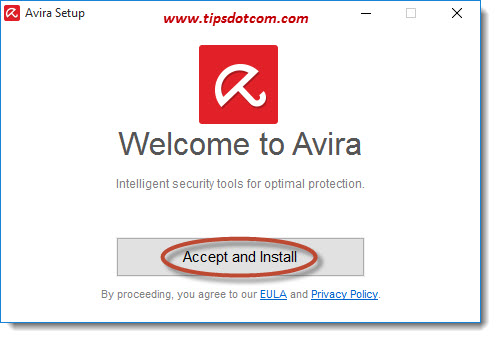 ---
The installation wizard continues ...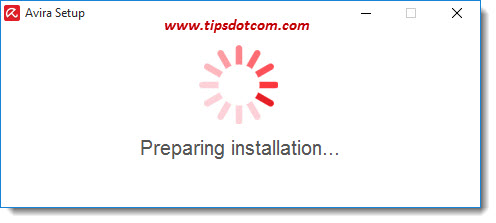 ---
While the installation goes on, you'll be prompted to click next to get other security tools for free but I would advise you not to click next here and simply wait out the installation procedure. The other free security tools are usually just a free trial period after which you are still expected to purchase the product to continue using it. You don't need any other product at this stage, so simply wait until the setup wizard informs you that installation was successful.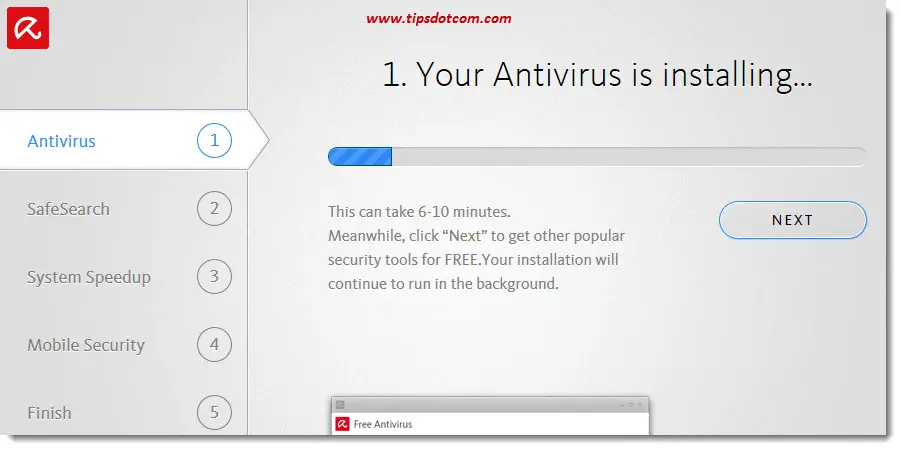 ---
In this final step as well, don't click next, simply click the x in the top right corner to close the installation wizard.


---
Now if you were to go back to the Windows Defender screen, you would notice that it was automatically deactivated by the Avira Windows 10 antivirus software. This is normal. Remember that it's a bad idea to have two or more antivirus products running at the same time on your system.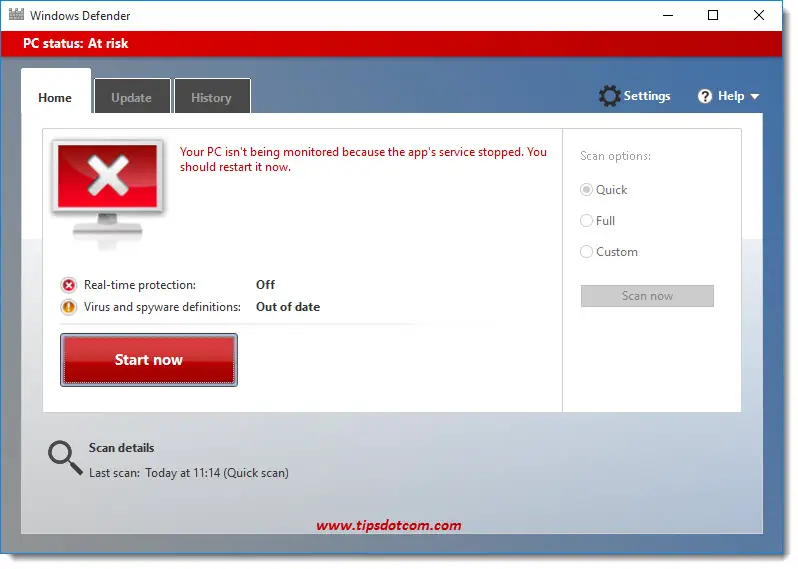 ---
Want to make sure that Avira is protecting your computer? Notice the little red umbrella Avira icon in the right bottom corner of your screen, right-click it with your mouse and select "Open Avira launcher.


---
This will show you Avira's current protection status, letting you know that your free Windows 10 antivirus software is protecting your computer.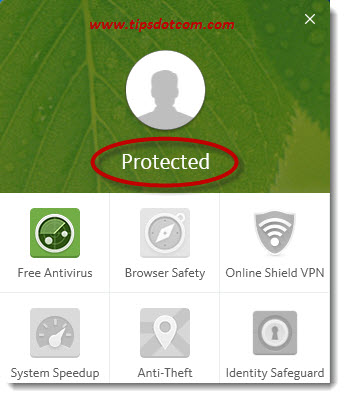 ---
I hope this article has helped you to understand your options with Windows Defender and other free Windows 10 antivirus programs.

Please take a brief moment and leave a short comment below, I'd appreciate it, thanks!
Related articles: Malwarebytes antimalware - Kaspersky antivirus activation screen frozen - How to Protect Against Ransomware - Norton Crypto Mining.

---
If you've enjoyed this article or found it useful, I'd appreciate it if you'd let me know by clicking the Like (or Share) button below. Thank you!

---