Send Large Email Attachments
Do you sometimes need to send large email attachments? Then you might have noticed that there's a limit to the size of attachments that can be sent successfully.
The maximum size of attachments that will successfully go through depends on the mail server settings on the sending end as well as on the receiving end. There's no such things as a fixed universal maximum mail attachment size number, but let's just say that anything above 5 MB *might* get you in trouble.

Simply because e-mail wasn't meant to serve as a file-transfer protocol in the first place. If you need to send a large file from A to B, there are better ways to get the job done than via e-mail.

FTP (File Transfer Protocol), for instance, is meant to teleport (large) files over the internet. The problem is, though, that you need to specify a bunch of technical details such as the name of the ftp server, username and password before you can actually ftp a file from here to there.

And if that's not enough, you need an ftp server that you can use.

So How Can You Send Large Email Attachments Easily?
A very easy way to send large email attachments is via Wetransfer. Wetransfer takes away all the technical challenges from transferring large files so that your large file(s) will be on your correspondent's computer in the blink of an eye. Because let's face it, even if YOU master the basics of ftp to zap large files over the internet, doesn't mean that the person on the other end also does.

With Wetransfer, it will *feel* as if you are sending your file via e-mail, but in reality a secure mechanism will take place behind the scenes to make sure that your file reaches its destination.

Sending email attachments up to 2 GB is super-easy and absolutely free with a free Wetransfer account, so let's see how this works.

Sending Email Attachments With Wetransfer
Let's say that you want to send this 10 MB largesample.rar file via e-mail to a friend.


---
Just head over to www.wetransfer.com, where you will be greeted with a screen similar to this: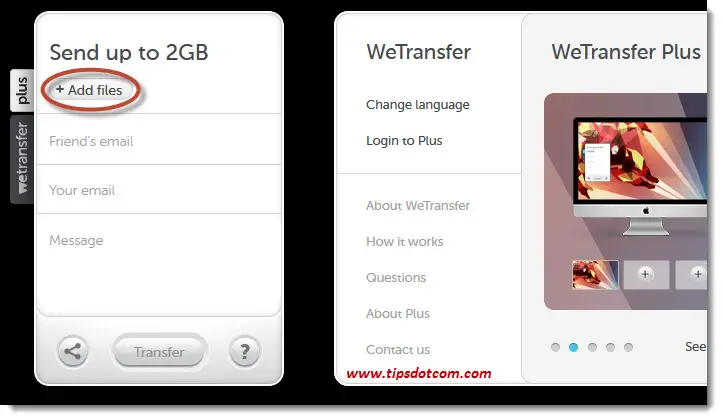 ---
Simply click the "add files" button like shown in the image above and browse to the file that you want to send.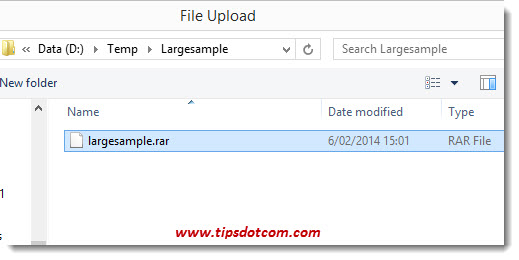 ---
As soon as the selected file is uploaded, you will arrive back in the intuitive Wetransfer screen, where the uploaded file is listed and a button to add even more files is waiting for you.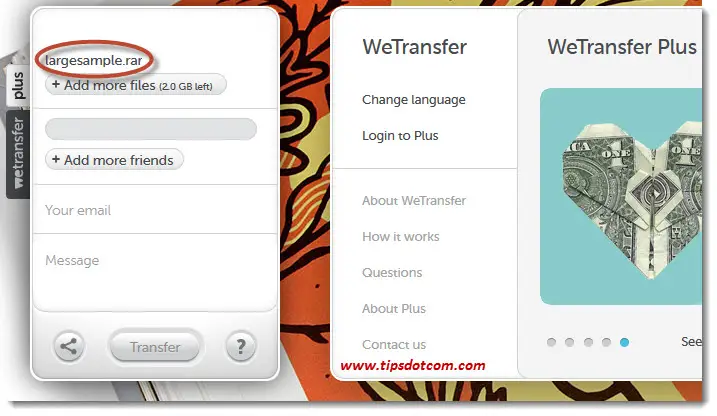 ---
You can add more files if needed (up to 2 GB in storage) and then enter the e-mail address of the person(s) you'd like to send the large attachment(s). You can enter up to 20 e-mail addresses to send your attachments to.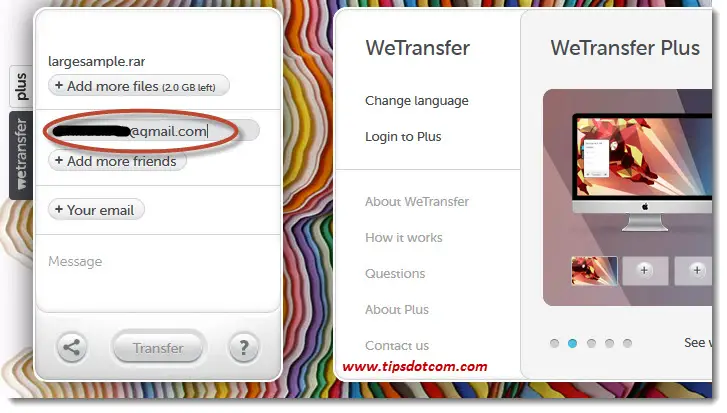 ---
Next, enter your own e-mail address so your correspondent knows how to reach you once they have successfully received their attachments.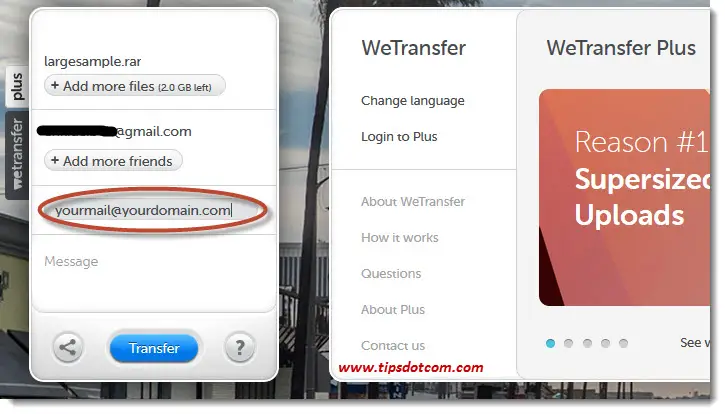 ---
You can also enter an accompanying message for the receiving person, with a little information about the attachments you are sending, but this step is optional.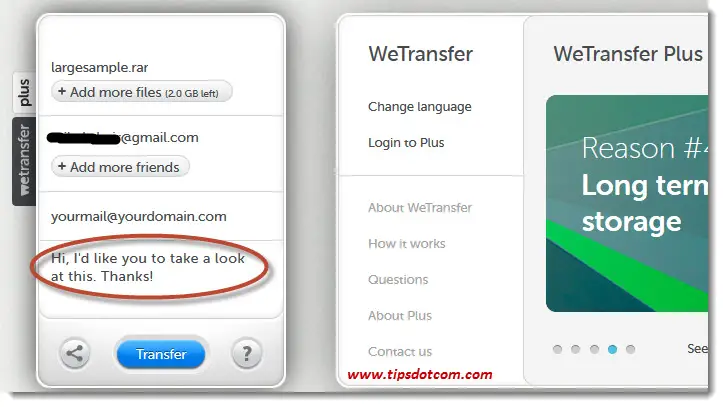 ---
As soon as you hit the transfer button, Wetransfer will start sending the attachments to your recipients and will show you a progress indicator to keep you informed about the work in progress.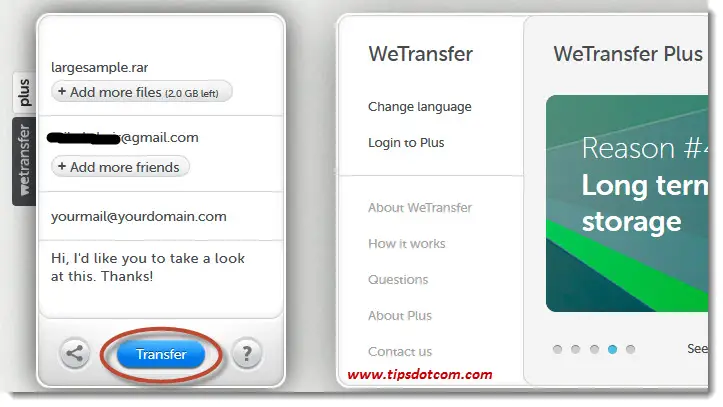 ---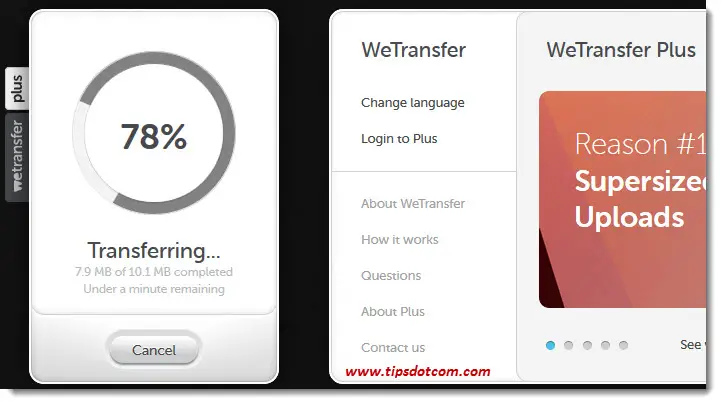 ---
Once completed, Wetransfer will let you know about the successful transfer of your attachments and inform you that a confirmation e-mail is on its way to your inbox as well.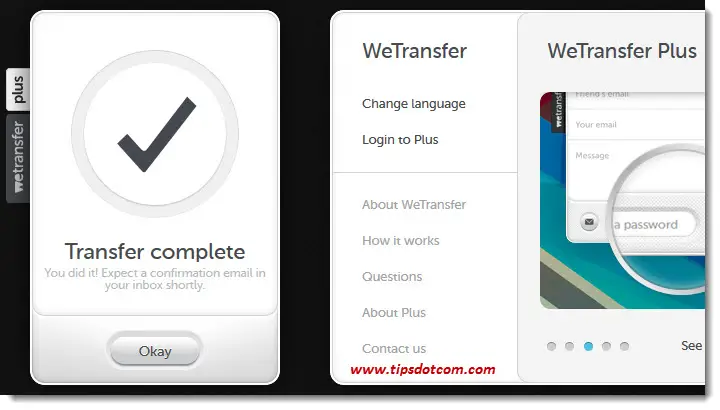 ---
The receiving party will get an e-mail message like shown below, where they will find a download link to download the sent attachments and, what's important to note, an indication of the expiry date of the download link. This is indeed important because if you send large email attachments via Wetransfer like this, the download link will indeed not last forever.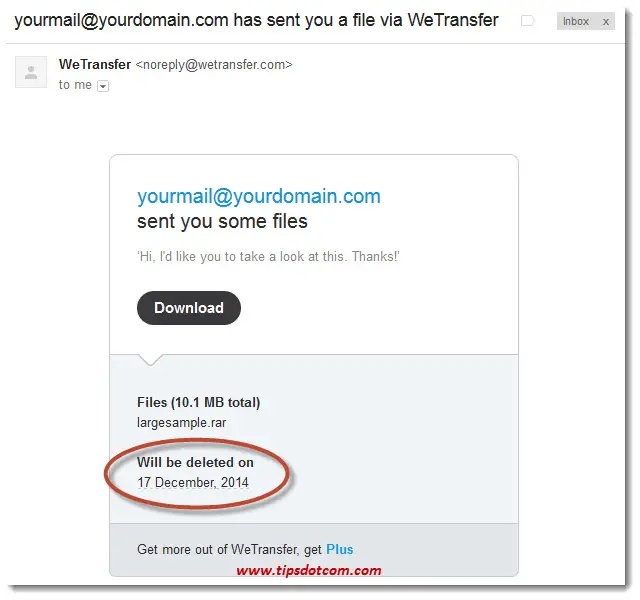 ---
Wetransfer is a great service to send large email attachments up to 2 GB for free. As you will notice, there's also a paid version (Wetransfer Plus), which will allow you to send attachments up to 10 GB. Wetransfer Plus also removes the expiration date, so files you send via their paid service will not expire.

I hope this article has helped you to send large email attachments without the error messages that sometimes emerge when trying to send large attachments directly via your mail program.

Please take a brief moment and leave a comment below, I'd appreciate it, thanks!

---
If you've enjoyed this article or found it useful, I'd appreciate it if you'd let me know by clicking the Like (or Share) button below. Thank you!

---