Computer Tips and Tricks From Computer Enthusiasts

This collection of computer tips and tricks is backed by over 20 years of IT experience and research-based, day-to-day practice straight from enthusiasts in the IT industry. You'll learn stuff here that is also taught in high-priced computer courses. Except here it's free.
What's more, all is explained in plain English. Because what may seem obvious for one person might as well be Greek for the next. Depending on our background, education, experience level and talent for technology, we experience different "comfort zones" when it comes to computers.
Nothing wrong with that. Everyone knows someone with computer-geek skills in their circles but more often than not do they seem to come from a planet where empathy for beginner-level mortals is nonexistent.

Here you don't need to worry about that. You'll discover the kinds of great tips that are being shared and passed along between computer training fanatics with a passion for helping people.
These computer tips and tricks are written to guide you from start to finish through your questions and concerns about your computer.
But don't be misled. That doesn't mean that you will only find beginner-level, low-benefit skills here. You will also learn about more advanced, powerful tools that many experts don't even know about, all written in simple, easy-to-understand, step by step instructions. No-one is left behind.
Explore the site and discover how to finally solve that annoying slowness or unresponsiveness of your pc. Discover how to recover lost passwords, how to get rid of unwanted harmful software on your pc and secure your computer so you don't have to worry about your family's safety. See how easy it is to stay informed about new trends and be notified about the latest must-haves that everyone should know about. No need to get overwhelmed, use this site as your filter and have only the computer tips and tricks that really matter, delivered right in your inbox.

New to This Site?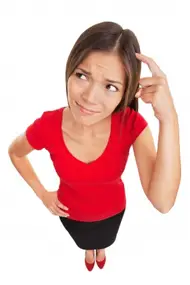 Not sure where to start? Head over to the newsletter signup box first! (Just below). Simply enter your name and e-mail address and you'll be notified automatically of new tutorials and articles so you'll never miss out on any of the instructional series.
Right after you sign up for the newsletter, you'll receive an e-mail asking you to confirm your subscription. This is to make sure that it's actually you who's signing up and not someone using your e-mail address.

Fill out the newsletter signup form below and you'll be quickly on your way to discovering new skills on your computer that many specialists don't even know.

---
---
If you've enjoyed this website or found it useful, I'd appreciate it if you'd let me know by clicking the Like (or Share) button below. Thank you!

---