My Computer Icon In Windows 10
Where is the My Computer icon in Windows 10? In previous versions of Windows up to Windows 7, there used to be an icon called My Computer on the desktop by default. It has been there for years but with the arrival of Windows 8 it has disappeared.
The Windows start menu is another widely accepted interface item that had disappeared in Windows 8 and apparently enough people voted against the Windows 8 start screen without start menu so Microsoft brought it back in Windows 10.
But not so with the My Computer icon.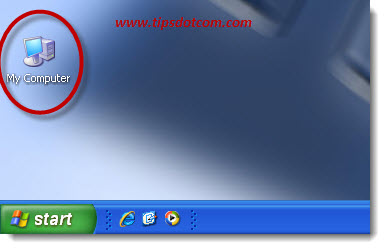 The "My Computer" icon in previous versions of Windows
---
Re-Introduce The My Computer Icon In Windows 10
If you're like the many people and you prefer to have a My Computer icon on your desktop, just follow the simple steps below and in a few moments you'll be all set :-)
Right-click on an empty spot on your desktop and select "Personalize" from the menu that appears.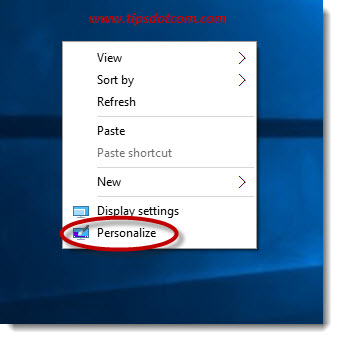 ---
In the settings screen that appears, click on "Themes" and then click on desktop icon settings.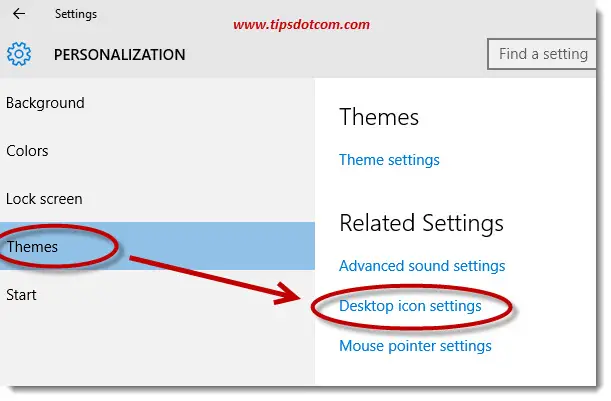 ---
The desktop icon settings screen will show up now. There's a section called "Dekstop icon" in the upper part of the screen, where you will see
Computer
User's Files
Network
Recycle Bin
Control Panel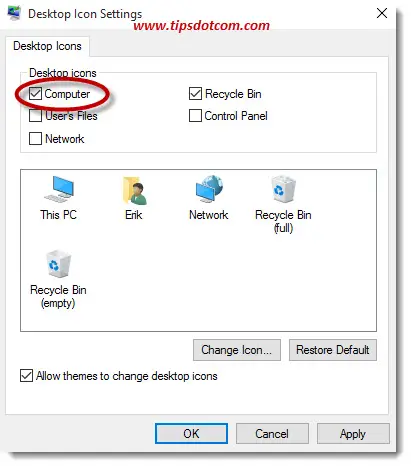 ---
Windows 10 allows you to display a desktop icon for each of these items that you want on your desktop. Make sure to tick the box next to "Computer" to create a My Computer icon in Windows 10.
Then, click ok in the desktop icons settings screen to go back to the Windows 10 personalization screen. Close the personalization window by clicking on the "x" in the top right corner and take a look at your Windows 10 desktop. Your My Computer icon is now back.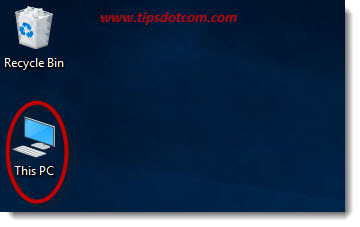 ---
In Windows 10 it's called "This PC" but this My Computer icon in Windows 10 will behave exactly the same as in previous versions of Windows. For many people this continues to be the shortcut of choice to open up Windows Explorer to browse through the files and devices on their computer.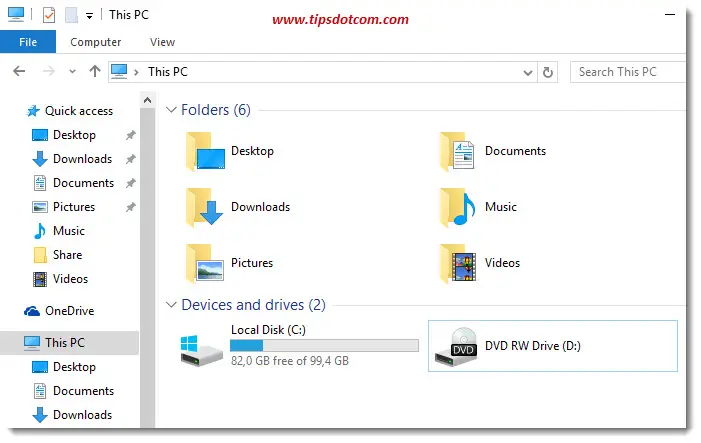 ---
Of course, like with any other desktop icon, if you're not happy with the location where Windows 10 has placed it on your desktop, you can always drag it to another place.
Other Desktop Icons
On another note, it's worth noting that the "Recycle Bin" icon is another classic that people tend to miss when it's not on their Windows 10 desktop.
The convenience of having that little dustbin icon sitting there in its usual place where it has been setting throughout several Windows versions during many years seems to have some kind of reassuring effect on people. Especially so during times when they realize they still needed that document after all that they deleted recently during a cleanup action.
I have to admit it, after being trained for years and years to look for the recycle bin on the desktop, I too would have to think twice about where to search for the darn thing if it were missing on my desktop.
So if YOUR recycle bin icon is missing from your desktop, you will probably have noticed in the steps above that you can also tick the checkbox next to the recycle bin icon in your desktop icons settings screen.
You can experiment a bit with the other options as well ("User's Files", "Network" and "Control Panel) and see if you like them, but to my knowledge the My Computer icon and Recycle Bin icon are the ones that most people are interested in.

---
If you've enjoyed this article or found it useful, I'd appreciate it if you'd let me know by clicking the Like (or Share) button below. Thank you!

---