Will LastPass Work With Microsoft Edge?
The popular LastPass password manager will work with any chromium based browser, including Microsoft Edge and Google Chrome to help you autofill your passwords. Other supported browsers are Mozilla Firefox, SeaMonkey, Safari (for Mac) and even Android browsers
If you're not sure how to set up LastPass for Microsoft Edge to remember your passwords for you then just read on. In this mini-guide you will find everything you need to know to get started with LastPass in Microsoft Edge and you'll also find the answers to some of the most common questions about using LastPass in Microsoft Edge.

So let's get started, shall we?

The LastPass Extension For Microsoft Edge

In order to get started with LastPass for Microsoft Edge you will need the LastPass Extension for Microsoft Edge.

To get the extension, click the three dots near the top right corner of the Microsoft Edge window and select "Extensions".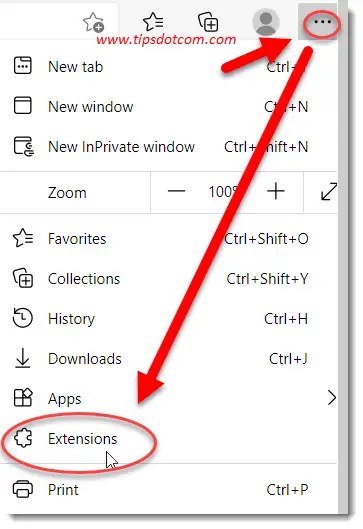 ---
Under the installed extensions click the button "Get extensions for Microsoft Edge".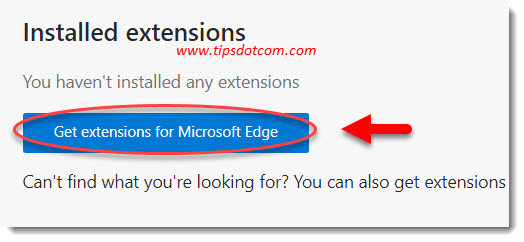 ---
In the search box, type "lastpass" and press ENTER.

---
Now Microsoft Edge will show you a list of search results. Interestingly, this list will not necessarily start with LastPass, but you should be able to spot LastPass somewhere among the first few contenders. At the time of writing this article, RoboForm password manager was at the top of the Microsoft Edge extension search results, with LastPass coming up just beneath it.

Click the "Get" button next to the LastPass extension in order to grab the LastPass extension for Microsoft Edge.

---
Microsoft Edge will now display a popup window where it lists the privileges that the LastPass extension is going to need in order to work properly (Read and change all of your data on websites as well as display notifications). Click the "Add extension" button to proceed.

---
You'll briefly see some download activity in the top right corner of your Microsoft Edge screen …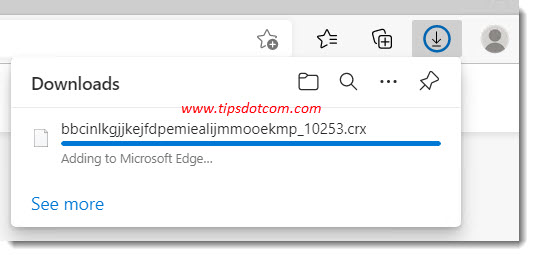 ---
… and a few moments later Microsoft Edge will inform you that the LastPass extension has been successfully added to your browser. From now on you can always activate your LastPass extension by clicking the LastPass icon with the three dots in your Edge window.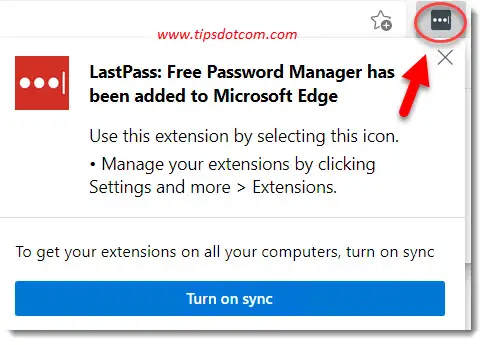 ---
You might get a nudge to turn in sync to get your extensions on all your computers. Will LastPass work with Microsoft Edge if you don't turn on sync? Absolutely it will, you don't need to turn on sync in order to start using your new LastPass extension. If you want to learn more about syncing Microsoft Edge you can find out all about it in my article on the Microsoft Edge sync feature.

After a few moments the LastPass extension in Microsoft Edge will display the login screen where you can also create a new account if you don't already have one. If you already have a LastPass account you can go ahead and sign in with your email address and your master password. In case you don't have an account yet, click the "Create an account" link.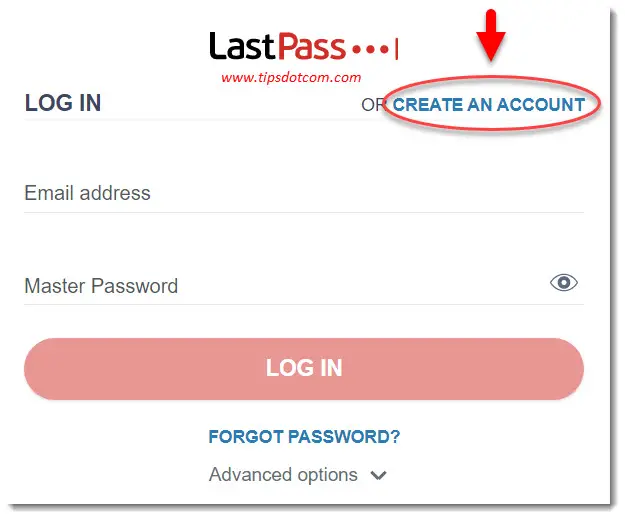 ---
To get started, enter your email address and click "Create account".

---
Create a strong master password for your LastPass vault and enter it a second time to confirm. Then enter an optional reminder and click "Unlock my vault".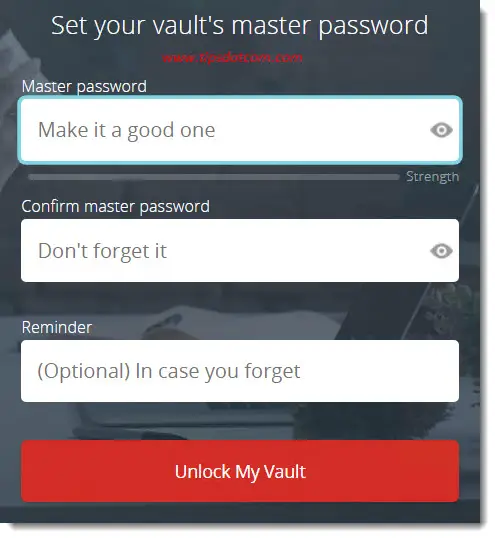 ---
The LastPass Microsoft Edge extension will now display a welcome screen where it will offer to help you save your first password for some of the most popular websites. Or you can click "remind me later" if you don't want to do that right now.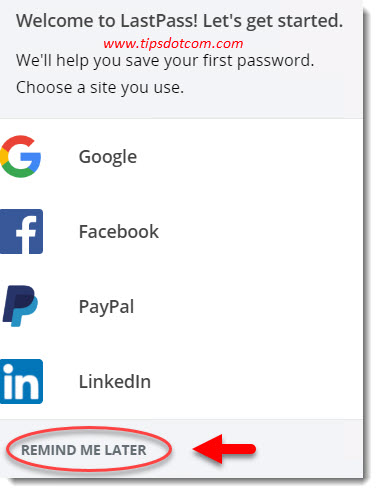 ---
Now you have your LastPass account set up and ready to go with Microsoft Edge. This will allow you to store all your web passwords in a central password vault which is protected by one master password.

There are a number of questions you may possibly have around LastPass and in particular its use with Microsoft Edge, so let's take a look at some frequently asked ones.

Why Use LastPass vs Remembering Passwords in Microsoft Edge?

LastPass will remember your passwords in a central vault, regardless of which browser you are using. Passwords that you store in your vault with Microsoft Edge will also be available to you in Chrome and Firefox and also the other way around.

How do I Enable the LastPass Web Browser Extension?

Click on the puzzle icon in the top right corner of your browser window and then click on the LastPass extension. Alternatively you can click on the red square icon with the three dots if it's visible on your Microsoft Edge toolbar.


---
What is LastPass for Microsoft Edge?

LastPass for Microsoft Edge is a browser extension for Microsoft Edge to store all your web passwords in a central password vault so that you only have to remember one master password which will then allow you to automatically auto-fill any of your saved passwords whenever you need them.

Conclusion

Will LastPass work with Microsoft Edge? Yes, it definitely will. In addition to that, LastPass can make your life easier by remembering your passwords for you across different browsers and even across multiple devices. With support for unlimited passwords, even the free version will have you covered for as many passwords as you can come up with.

---
If you've enjoyed this article or found it useful, I'd appreciate it if you'd let me know by clicking the Like (or Share) button below. Thank you!

---