Recover Deleted Partition
To recover deleted partition information or files is a totally different ball game than trying to restore deleted recycle bin files. Software to recover lost partitions will generally be positioned slightly different in comparison to file recovery tools because recovering entire partitions requires a different approach.
But in some cases it is possible to recover deleted or formatted partitions with the right tools.

I performed some tests and formatted a partition to try out a number of software utilities for their ability to recover deleted partition files. Here's how this happened.

A while ago, I accidentally deleted my real-life, data-containing, daily usage partition on my active hard drive in my computer. It was not the Windows system disk but a second physical hard drive, containing all my project documents, work-related stuff, family and travel pictures, music collection and other parts of my digital life. The kind of stuff you don't want to lose.

I'm sure you'll recognize the main sensation that came over me.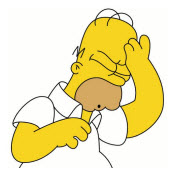 ---
Being someone who tells everyone and their dog how important it is to have a decent backup routine in place, I could indeed turn to my backup and restore everything in a jiffy. But before doing that, I decided to use this real-life scenario as a test and see which partition recovery tools I could find that would be able to get my files back.

I tested the following recovery software tools:

Free Minitool Partition Recovery
EaseUS Data Recovery Wizard Professional (Paid version)
R-Studio (Paid version)

Before I continue, let me clearly state that I am in no way whatsoever affiliated with any of the products I mention here, I just tried them in my real-life recover deleted partition scenario and describe my experiences here.

Again, your mileage may vary and in your situation you may (probably!) get different results, but right now I can tell you that I was utterly impressed by the magic of R-Studio and I was seriously disappointed by EaseUS Data Recovery Wizard Professional. But let's start out with free Minitool Partition Recovery.

Recover Deleted Partition - Free Minitool Partition Recovery
Free Minitool Partition is indeed free for private, noncommercial, home computer use if you're looking to recover deleted partition files. Upon startup, Minitool Partition Recovery will let you choose on which hard disk you want to recover lost files.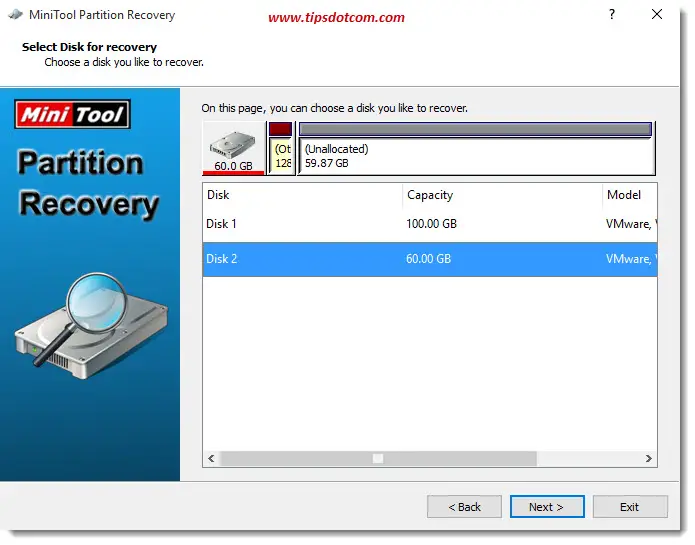 ---
In the next step you can decide whether to scan the entire disk to recover deleted partition information or unallocated disk space or you can even enter a specific range by entering the starting LBA and ending LBA directly. Select the entire disk if you're not sure.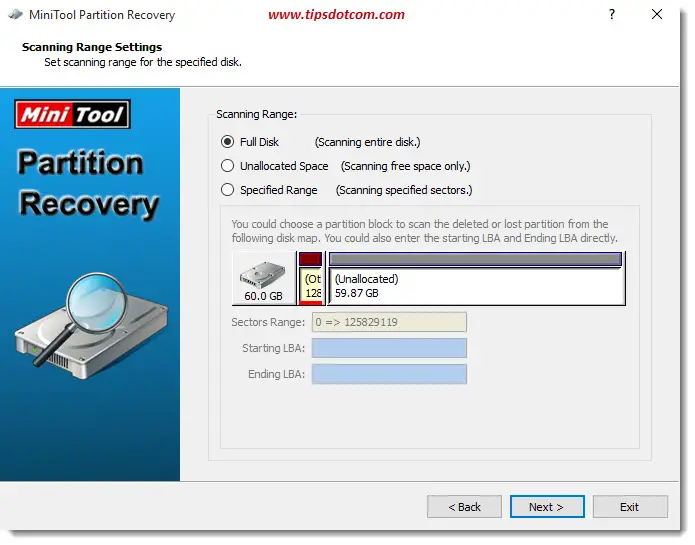 ---
Minitool Partition Recovery will then come up with the information it can find on your drive to recover deleted partition files, so place a checkmark next to the partition that you're trying to recover.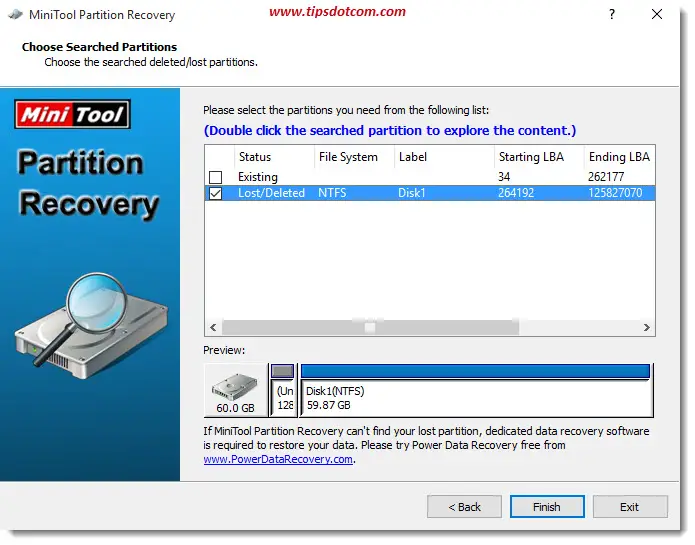 ---
Using Minitool Partition Recovery, I was able to recover my lost partition and a number of deleted files as well, but those were mostly unimportant files or the filenames contained random characters and were butchered beyond recognition.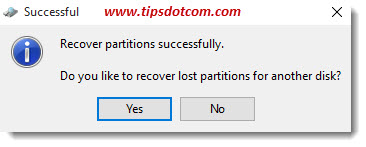 ---
It was clear that I had to do a lot more time consuming research and puzzle-solving in order to put the pieces back together and recover my lost files. I'm not saying that Minitool Partition Recovery would not be able to get my lost files back, but it was clearly going to take a lot more effort than running a simple recovery wizard.
Before going through the frustration of trying to put together all the pieces of this puzzle I decided it was time to try something else.

EaseUS Data Recovery Wizard Professional (Paid version)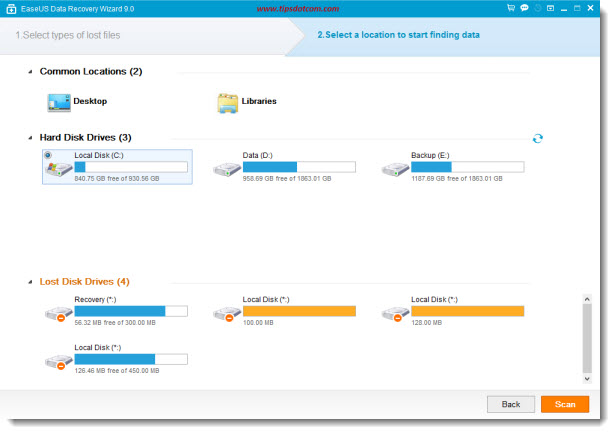 ---
Indeed, paid version. While there is a free version available, I still decided to purchase the professional version. Why? First of all, the free version is limited to only 2GB of data recovery. I had a lot more data to recover on my lost partition, so the free version wouldn't cut it for me.

Second, if the professional version was able to recover my data I wouldn't mind spending the money for a good data recovery tool that I could add to my digital toolbox. Furthermore, the confidence-inspiring website of EaseUS mentions a 30 day money back guarantee if you are not satisfied with the product. I read in the terms and conditions that you do have to work with their support department and put in the effort required to recover deleted partition files before you can exercise your right for the money-back guarantee, but I was ok with that. As long as I would be convinced that this tool would get my files back, I wouldn't mind spending the money.

Another advantage that I thought would be nice in this case is that I would have the chance to work with their support people if I didn't manage to get back my data on my own. After all, in my other attempt to recover deleted partition information with Minitool Partition Manager, I was not sure that I went all the way and tried every possible approach to get my data back. This time, with the EaseUS support people on my side, that would be different.

At least that is what I naively believed.

And thus, so it went, I forked out the $ 69.95 (at the time) and downloaded the professional version.

Then a series of unpleasant events took place during my efforts to recover formatted partition files., EaseUS Data Recovery Wizard Professional was going to scan my hard drive for deleted partitions and offer me a list of lost files to recover. So far so good. It did indeed come up with a list of lost files. But again, like with Minitool Partition Recovery, the list was full of scrambled unrecognizable file names and random characters.

This garbage list contained thousands of files, all with scrambled names and messy file extensions, so next to the list was a vertical scroll bar to scroll through the files. I discovered that I couldn't click and drag the scroll bar to move through the list quickly, neither could I click below the scroll indicator in the scroll bar to navigate through the list page by page. I had to click the down arrow icon in the scroll bar in order to move through the files one by one. Arrow keys on my keyboard and PgDn or PgUp keys didn't work either.

As professional as the EaseUS website looked, the interface of this Data Recovery Wizard was extremely buggy and extremely frustrating to use.

The only files that were reported by Data Recovery Wizard were of no importance to me and the files that I was actually looking for were nowhere to be found. After a while I got so frustrated with the buggy interface that I indeed decided to exercise my money-back guarantee. By no means was this product mature enough to be released on the market.

Then, of course, support told me that I had to log a case so they could assist me to recover formatted partition files. I gave them the benefit of the doubt and accepted their offer to help me, so I could potentially learn something or see what I was doing wrong with the interface.

A support technician offered to engage in a screen-sharing session via Teamviewer so he and I could work together and try to recover my files. I was impressed that support was actually going to take the time and offer personal help via screen-sharing to help me recover formatted partition files.

During the Teamviewer session I mainly learned that the support technician was equally unable to operate the user interface as myself and that he insisted on recovering some files in which I had absolutely no interest. I tried to explain that these were not the files that I needed to recover and gave him the names and directory names where the files would originally have been on the deleted partition. All to no avail. The support technician and myself wasted more than two hours of both our lives in a futile attempt to recover any of my lost files.

All to no avail.

As mentioned, he insisted on recovering a few meaningless files of which I clearly explained that they were of nu use to me, but he went ahead anyway and recovered a few random unimportant files. Seemingly because those were the only ones that Data Recovery Wizard reported as "fairly good" in the "chances of recoverability" department.

I patiently sat out the entire Teamviewer session, witnessing the extremely time-consuming one-by-one clicking through the list of garbage file names in an effort to find any resemblance to the file names that I reported as important. I realized that, if I was interested in getting my money back, I would have to offer the support technician every possible chance of getting the job done.

$ 69.95 is not the end of the world of course, but for a product with such a buggy interface which was clearly not going to help me, it was a matter of principle. Especially since they advertised the 30 day money back guarantee.

Problem with the 30 day money back guarantee was that they refused to refund me. Yep, they were not going to give my money back based on the fact that Data Recovery Wizard had successfully recovered a couple unimportant files.

I'll spare you the details about the ugly mail I had to write in order to finally get my money back, but in the end they agreed to refund me and I was back at square one.

R-Studio
After this unpleasant experience, it was with a heavy heart that I turned to R-Studio. Some people never learn so I purchased the full version ($ 79.99 at the time). Again, there's a free (demo) version available for download, but you cannot recover files larger than 256KB in the demo mode.

I launched R-Studio and I was greeted with a somewhat simplistic, unimpressive splash screen (although honestly I have to admit that I was still somewhat negatively biased from my previous experience).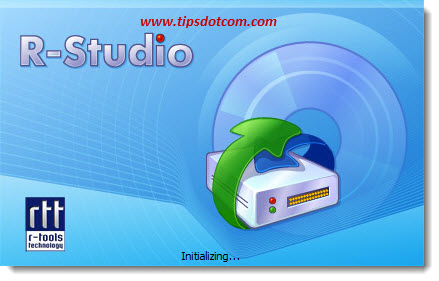 ---
Then R-Studio opened the actual main console window where all disk and partition information is listed.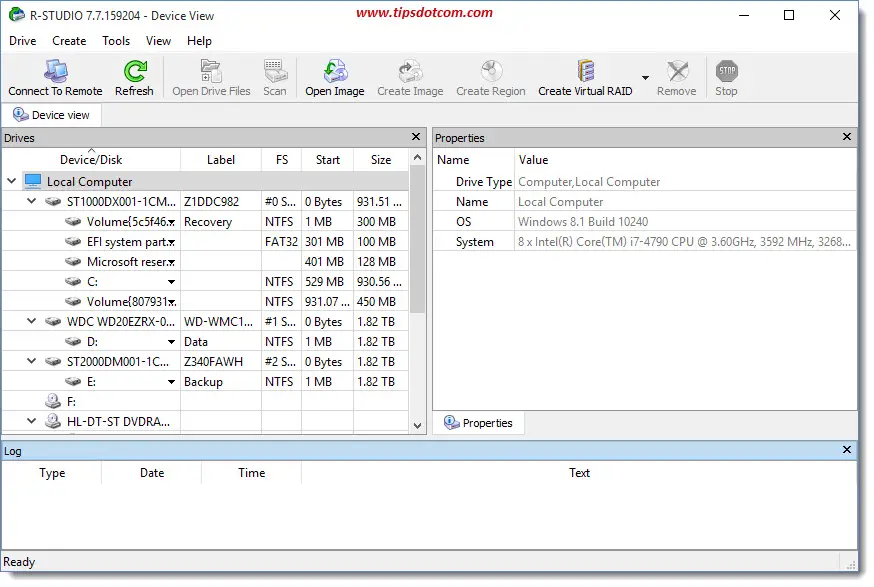 ---
The interface looks less "smooth" than Data Recovery wizard, but it is functional and clean. And at least the basic controls like scroll bars and buttons work as expected. You can right-click any of the devices or partitions listed and select "Scan" to start scanning for opportunities to recover deleted partition files.

After my poor results during my previous efforts to recover formatted partition files, I was pleasantly surprised by how easily the R-Studio data recovery software magically displayed my lost files. The failed attempts with Minitool Partition Recovery and EaseUS Data Recovery Wizard Pro made me fear that my chances to recover deleted partition files were very limited or that my undelete scenario was so complex that recovery was unrealistic, but with the R-Studio data recover tool I managed to successfully recover my lost files.
In conclusion I can say that for me, in this real-life scenario where I tried to recover deleted partition files, R-Studio worked out best. I cannot say that I exhausted all the possibilities of Minitool Partition Recovery, but the process to recover files looked a lot more complex in my particular case. I felt pretty disappointed with EaseUS Data Recovery Wizard (the interface, recovery results and customer service), but in their defense I can add that maybe I was not the best match for their product.

There are many other products on the market to recover deleted partition files with new ones emerging regularly, but based on my experiences I would certainly give R-Studio a try, especially since you can always try out the demo version. The demo version allows you to recover deleted partition files up to 256 KB, so that might already give you an idea of your chances for success before you need to buy the full version.
Related reading: Restore deleted recycle bin files.

---
If you've enjoyed this article or found it useful, I'd appreciate it if you'd let me know by clicking the Like (or Share) button below. Thank you!

---