Microsoft Edge Dark Mode
Microsoft Edge dark mode (not to be confused with the "dark web" - sometimes referred to as the seamy underbelly of the internet) is a dark theme to darken the appearance of the browser, much like the increasingly more popular dark modes on new Android and iOS devices.
You can almost "dark mode" anything today, with leading websites such as YouTube, Reddit and also Google Gmail offering dark mode options for use at night or dim-lit rooms.

Dark mode was indeed designed to reduce the strain on your eye you can experience with a bright screen in a dark room, but it can have additional advantages, as we will see further on.
So let's take a look.

Enabling And Disabling Microsoft Edge Dark Mode
As you can see in the image below, Microsoft Edge dark mode makes the address bar and favorites appear in a darker color scheme than the much brighter colors that would appear in the light theme.


---
The settings menu will also appear in the darker colors when Microsoft Edge dark mode is enabled.
In order to enable Microsoft Edge dark mode, simply click the three dots near the top right corner of your screen and select "Settings", like illustrated in the image below (note how the settings menu background in the image is dark - because I had Microsoft Edge dark mode on when making the screenshot).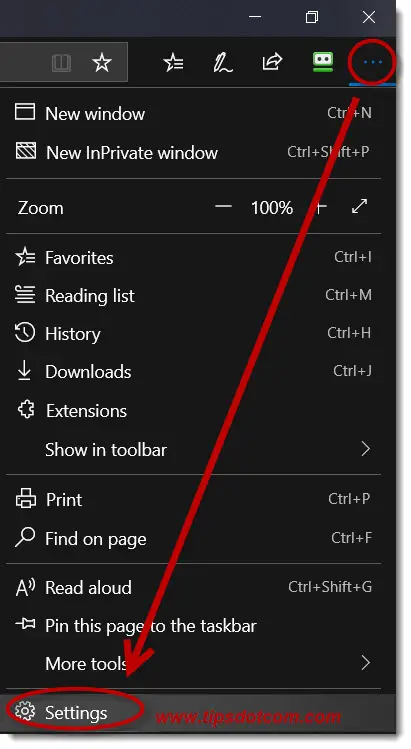 ---
In Microsoft Edge's settings, under the "General" section, look for the heading "Customize" and select "dark" from the drop down list. You will immediately see the results in your Microsoft Edge toolbar and favorites bar.

---
It should be noted though that this will not change any of the colours of the actual web page that you're looking at.
That is why some websites have their own dark mode setting, like for instance with Google Gmail, where you will find dark mode themes when selecting the gear icons and then "Themes".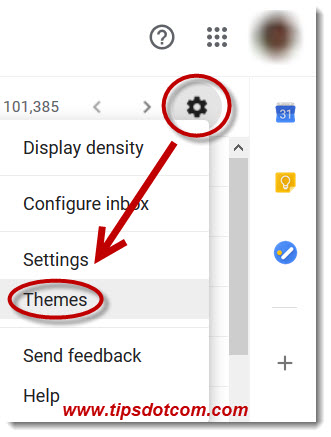 ---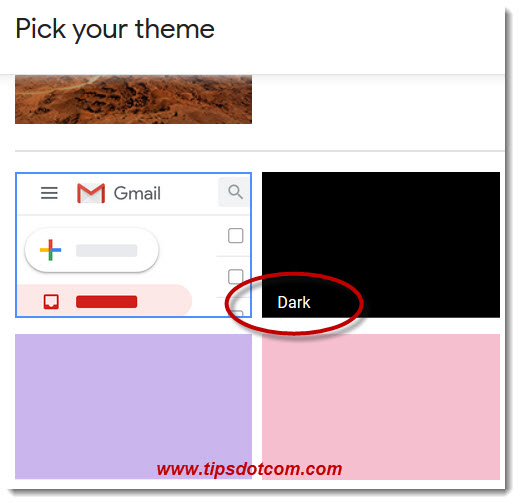 ---
Gmail's inbox will then present itself in dark mode, which may be more comfortable for working with low ambient light.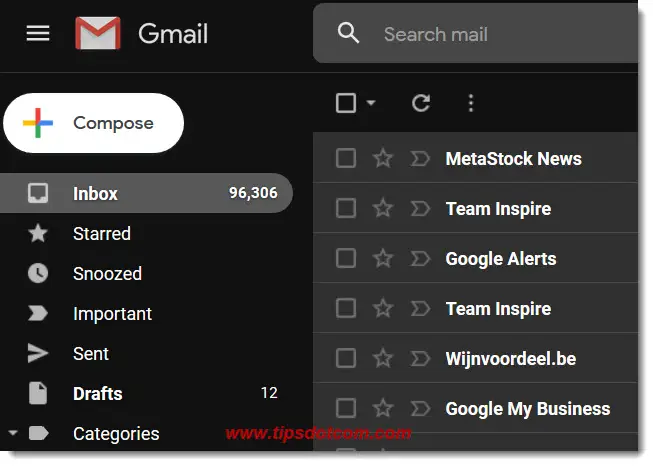 ---
But don't let that catch off-guard: when you open a message, the content of the message will actually open up with a blast of full-bright colours, which may come as a bit of a shock to your eyes if they were adapted to the dark theme.

YouTube is another one of the sites that have a dark mode option. You can access it via the account icon in the top right corner and flipping the dark theme switch to the "on" position.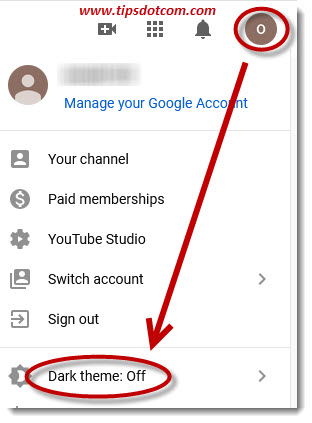 ---
Conclusion
While Microsoft Edge dark mode may not be the one-and-all solution for better eye-comfort while working in dimly-lit environments, it's absolutely no hassle to quickly switch the browser to dark mode. In combination with dark mode settings that are available on a growing number of popular websites it can potentially reduce eye strain. Let's face it: staring at a website in dark mode while the Microsoft Edge toolbar displays in bright white is certainly not optimal either. That makes Microsoft Edge dark mode a nice little extra when using dark mode websites.

The extra bonus advantage that I alluded to in the introduction is that, working in dark mode can significantly increase battery life when working on a mobile device.

---
If you've enjoyed this article or found it useful, I'd appreciate it if you'd let me know by clicking the Like (or Share) button below. Thank you!

---