Microsoft Account Problem
When you see the "Microsoft account problem" notification message in the bottom right corner of your screen you have the option to either endure it and take action, or ignore it and move on. The problem with the latter is that the message will keep coming back because it seems that it doesn't like to be ignored. I'm here to help you deal with this message so that it goes away permanently and you can wake up happy in the morning.
Rather than being an indication that you have a real Microsoft account problem, there's a good chance that this can be fixed simply by signing in to your Microsoft account once again.

Let's take a look at how that can be arranged.

The Microsoft Account Problem Message - Shared Experiences

For the sake of completeness, I'm including an image here of the message, which also says that "We need to fix your Microsoft account (most likely your password changed). Select here to fix it in Shared experiences settings".


---
The wording "Select here to fix it" seems a bit funny to me (shouldn't that be "Click here to fix it"?), but anyways, it sure looks like clicking inside the message notification box will take you to the place you need to be to fix the issue so simply click the Microsoft account problem notification when you see it. If you missed it, you can also click the notification icon in the bottom right corner of your screen to pull up your notification history and go from there.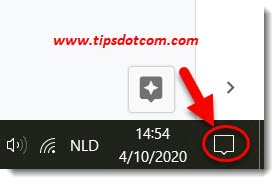 ---
Windows will then take you to the "Shared experiences" settings which will look a lot like this: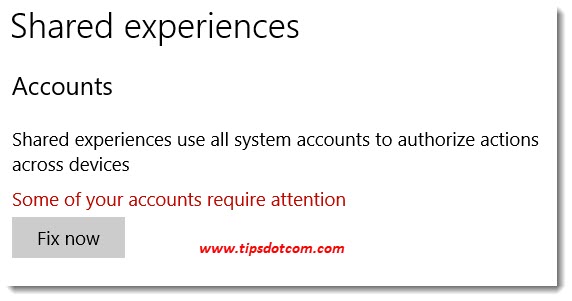 ---
You will see the message that "Some of you accounts require attention", which is another indicator that your Microsoft account wants some TLC.

Click the "Fix now" button to proceed.
Windows will then prompt you to enter your password to confirm your identity (or, like in the image below, your pin if you've set up your device with a pin code).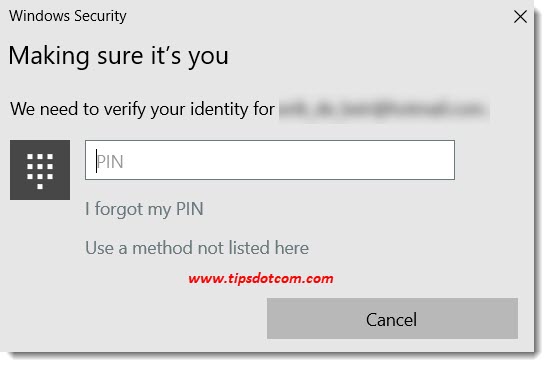 ---
Enter the required code to continue.

The mere fact that you identify yourself again by doing this is enough for Windows to resolve your Microsoft account problem. You will notice that you'll land back in the Shared experiences window only this time you'll see that "All accounts are working correctly".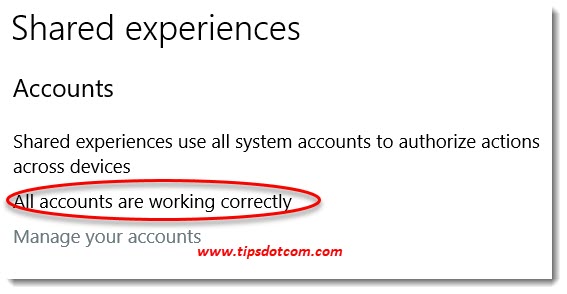 ---
I'm not exactly sure why this happens, but to me it looks like a small irregularity in the fabric of Windows rather than a real problem with any Microsoft account. Now you don't have to keep looking at that annoying message every time you start your computer.

---
If you've enjoyed this article or found it useful, I'd appreciate it if you'd let me know by clicking the Like (or Share) button below. Thank you!

---