Chromium Edge On Windows 7
I ran Chromium Edge on Windows 7 out of curiosity and it went surprisingly well. Even though January 14, 2020 is the date when Microsoft support for Windows 7 officially ended, there are still many computers around that run this unsupported version of Windows for several different reasons. I'm not saying you should continue running Windows 7, but if you are you might also want to know about Chromium Edge on your machine.
Feel free to read on below and follow my steps.

Chromium Edge on Windows 7 - Is it Compatible?
Running Chromium Edge On Windows 7 may not sound like a big deal, but Chromium Edge officially came out in January 2020, right at the time when support for Windows 7 was announced to be terminated.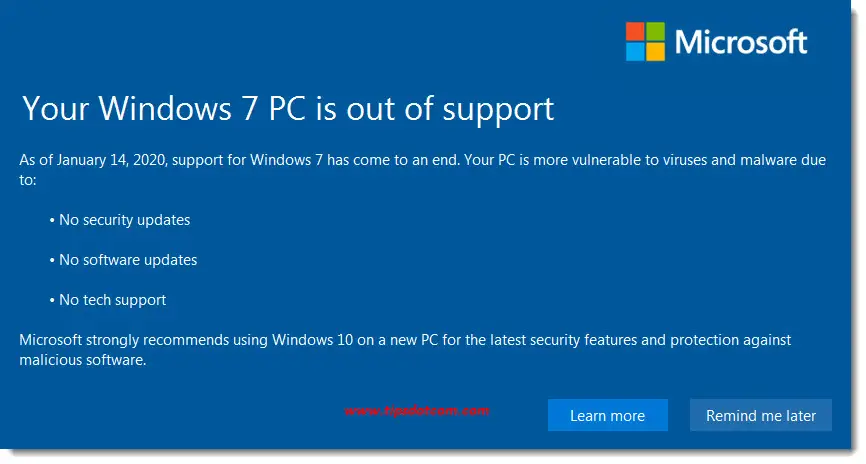 ---
It wouldn't be unimaginable then that Chromium Edge would not be compatible with Windows 7. Especially since the Chromium Edge download page specifically mentions that Chromium Edge is compatible with all supported versions of Windows (which Windows 7 is not).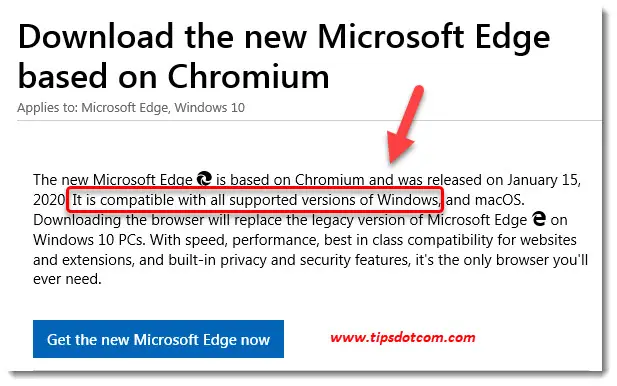 ---
But in fact it is.

On my Windows 7 test machine, I went over to the Chromium Edge download link and clicked the link to download the package.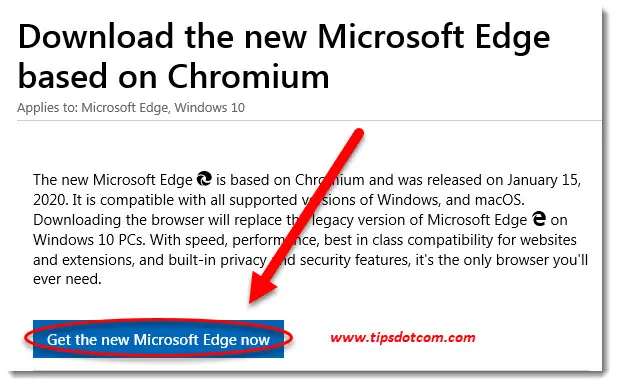 ---
At that stage, it became clear that Microsoft already sounded a bit more forgiving:

---
The download page detected the Windows 7 operating system and automatically suggested a Chromium Edge download package for Windows 7. So far for the "compatible with supported versions of Windows" announcement.

Upon clicking the download button (and accepting the terms and conditions), Internet Explorer wants to know whether you intend to run or save the package.


---
At that point, you can click "run" to continue the installation of Chromium Edge on Windows 7.
Next, you might get a user account control window asking for permission to continue the setup.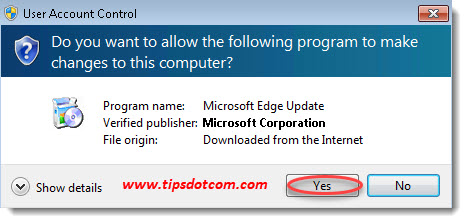 ---
Click yes to continue.
A download progress screen will then appear while the installation continues.


---
A few moments later, you will be greeted with a "Welcome to the new Microsoft Edge" screen, where you can click the get started button to get started.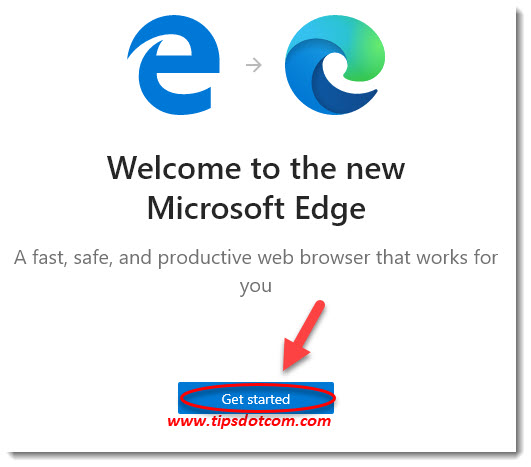 ---
And that's it! That's how easy it is to install and run new Chromium Edge on Windows 7. Now you might run into a specific situation where the combination of things that you are actually trying to do with Chromium Edge on your Windows 7 gets you in trouble, but at this point, I'm not aware of any such combination.

Maybe that some special Chromium Edge extension that you're trying to run gives you a compatibility issue with Windows 7, but as long as you're just trying to run a contemporary browser on a not-so-contemporary version of Windows, running Chromium Edge on Windows 7 is easy as one two three.

As mentioned earlier, there can be several different reasons why you want to run an outdated version of Windows, but currently that doesn't mean you cannot run Chromium Edge.
Want to find out more about the new Chromium Edge? Click here to go to my Chromium Edge overview page where you will find more articles at the bottom of the page.

---
If you've enjoyed this article or found it useful, I'd appreciate it if you'd let me know by clicking the Like (or Share) button below. Thank you!

---